Hinged glass doors
Hinged glass doors with tempered glass are very popular in shops, shopping centers, houses, townhouses, offices, supermarkets, etc. The essence of the name "hinged glass doors" is due to the design and arrangement of the door hinges which are deeply embedded in the ground, different from traditional doors. Hinged glass doors bring a luxurious and elegant look to the architectural space.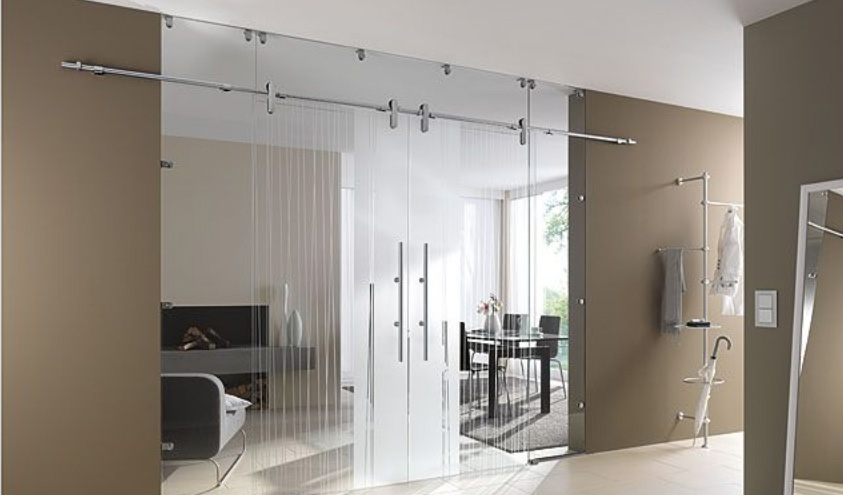 Product Advantages
| | |
| --- | --- |
| Ability to resist dust and good soundproofing | Made from tempered glass, so it can resist impact and has good thermal insulation |
| No need for a frame, creating a modern feel | Does not limit the view, creating an open, elegant space |
| Allows natural light to fill the interior, saving electricity | High safety level, difficult to break in as the lock is embedded in the floor |
Structure of Hinged glass doors
The door is made of tempered glass with a thickness of 10 to 12mm, providing strength and durability, while also resisting noise, heat, and pollution. In addition, the clear glass helps to create a more elegant and open space with natural light.
Accessories included
– Door corner clip
– Door glass clip
– Door lock
– Door hinge
– Door handle
– Floor pivot clip
Applications
Hinged glass doors can be applied in many places in construction architecture such as entrance doors in building lobbies, doors in offices, interior doors of family apartments, and in processing workshops, etc.