Product Advantages
| | |
| --- | --- |
| Lightweight material | High color durability |
| Preventing light reflection | Ventilation feature helps keep the house moist, control room temperature, cool in summer, warm in winter and save energy |
| Control up to 90% of sunlight and create beautiful aesthetics | Reduce noise, glare, and prevent harmful light |
Construction of C-shaped Sun Louver System
– Material: Made of super durable aluminum alloy, the surface is coated with high-quality heat-resistant paint.
– Colors: Electrostatically painted surface with glossy, scratch-resistant finish, available in gray, white, grayish-white, cream or according to customer requirements.
– Standard dimensions: Length of 6000mm, width of 152mm.
– Thickness: 0.6 – 2.2mm.
– Supporting bars: aluminum alloy hooks with a maximum horizontal distance of 1500mm, and the vertical distance can be adjusted according to the design.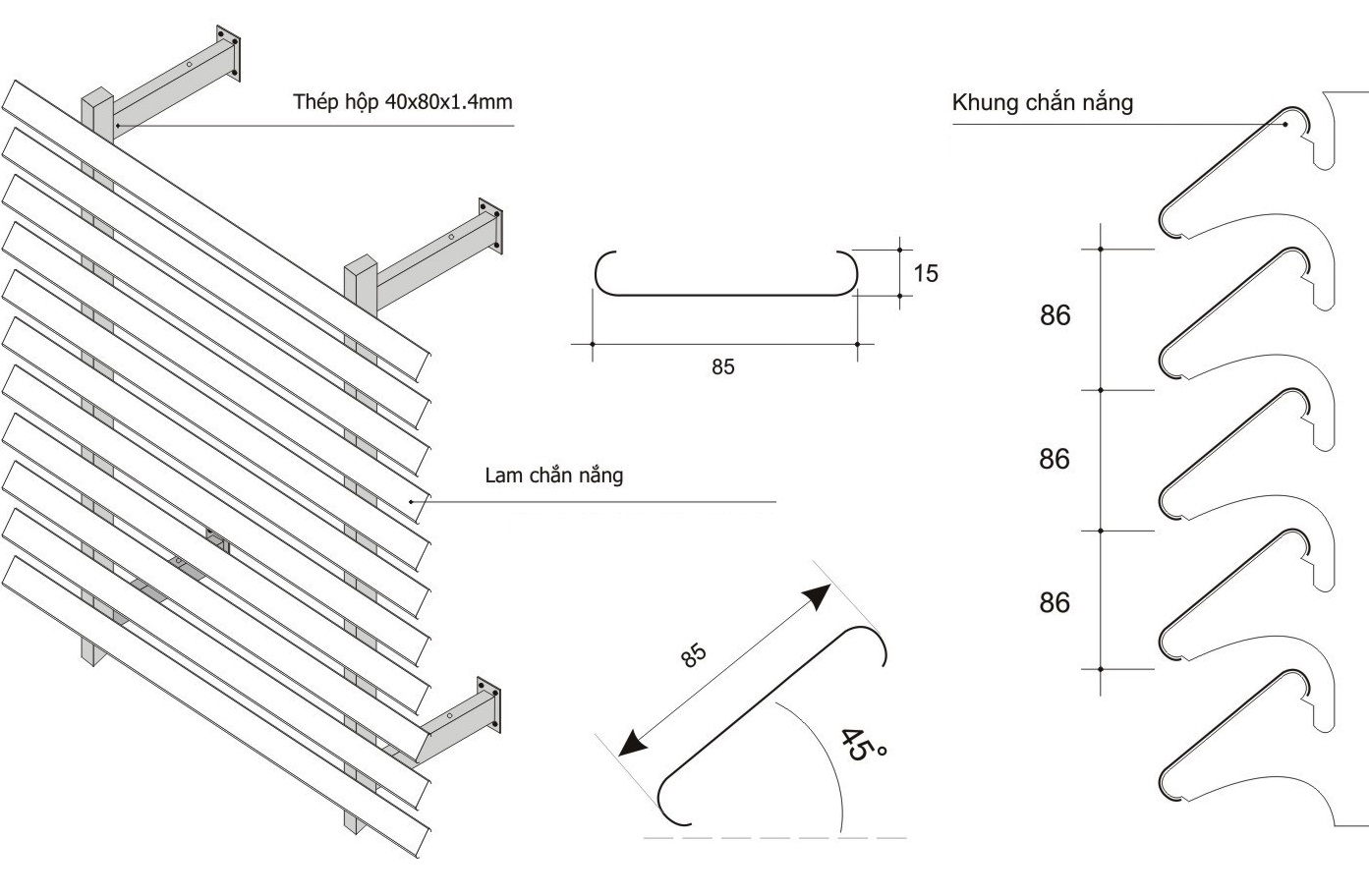 Application of C-shaped sun louvers
– The ventilation fins play a role in circulating air, wind and light for the building.
– Can be used for the roof and floors of a building.
– Used for facades, roofs of buildings (installed outside the glass surface, creating a shell for the building).
– Control and adjust the amount of reflected light entering the building.
– Used in new buildings as well as in the restructuring of existing facades.
– Suitable for all types of buildings from residential to public…