Casement window
Windows play a crucial role in the overall architecture of a house. They are not only the source of light and air circulation but also contribute to the aesthetic element of the entire building. Among the traditional window styles, the casement window is the most common and widely used in home design.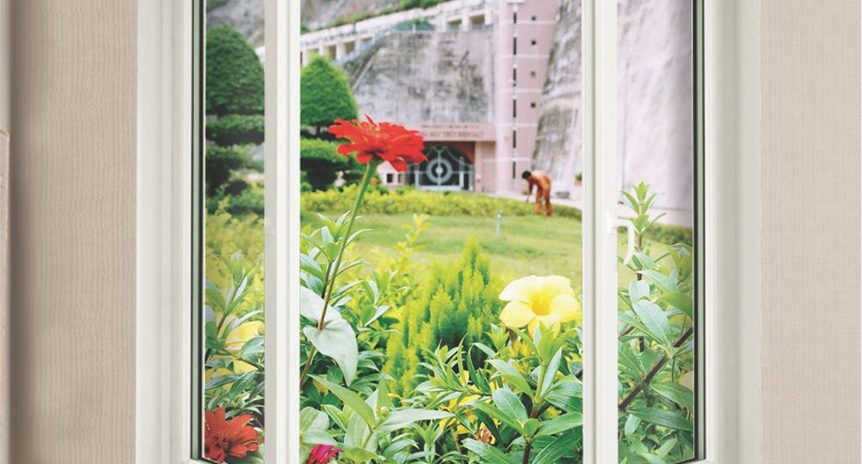 Ưu điểm sản phẩm
| | |
| --- | --- |
| Can be opened up to 90 degrees for maximum ventilation | Provides maximum air flow |
| Does not take up space when opening or closing | Safe and durable with beautiful aesthetics |
| Ensures proper ventilation for the room while maintaining privacy and protecting against rain | |
Features of Casement Windows
– High rigidity, which increases load-bearing capacity.
– Opening and closing modes do not affect the space and usage area of the room.
– Ensures good soundproofing, heat insulation, and high sealing ability.
– Due to the lightness of aluminum material, it helps reduce the weight of the building structure while ensuring high safety.
– The profiles are designed with reasonable cavities and reinforcing ribs, which ensures good load-bearing capacity.
– Resistant to vibration, compression, and impact from outside.
– The wide and elegant aluminum-glass door helps expand and connect the space, providing a panoramic view of the room.
– Economical to use.
– The aluminum surface is coated with paint, making it resistant to corrosion, color fading, and highly aesthetic.
– Suitable for various architectural styles.
Structure of casement windows
– Aluminum profile frames (door frame, sash frame).
– Glass (single glass, insulated glass).
– Double-sided rubber seals ensure tightness, waterproofing, and soundproofing.
– Metal hardware system: multi-point lock, handle, latch.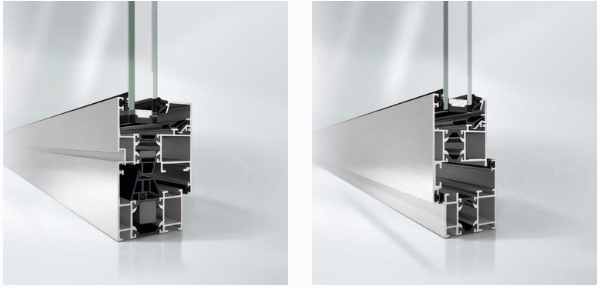 Classification of casement windows
– Outward opening casement windows
– Inward opening casement windows