Tempered Glass
Tempered glass is a special product manufactured using a modern technology called horizontal vibration stress method. The glass is heated and then fixed by deforming it at a high temperature (around 650 degrees Celsius) and then quickly cooled with a stream of cold air blown onto the glass surface. This process must be carried out evenly and consistently.
Tempered glass is a type of glass partition that uses tempered glass as the main material along with accompanying hardware. It is commonly used in positions that require safety, high load-bearing capacity, and high heat resistance.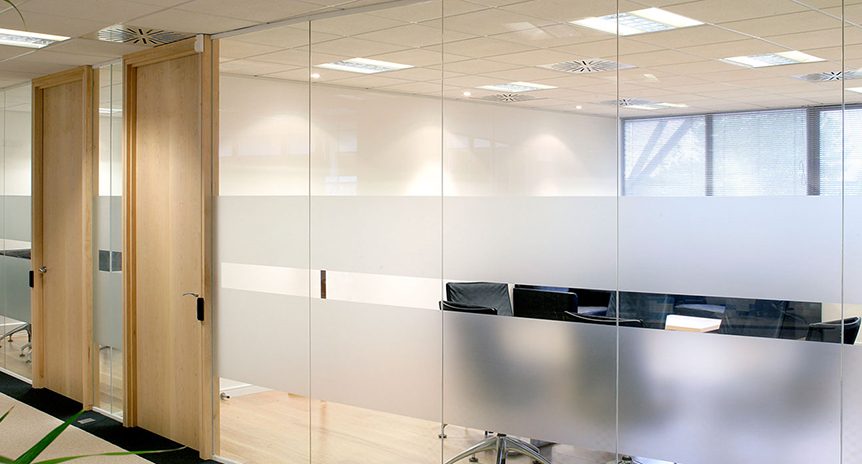 Product Advantages
| | |
| --- | --- |
| Possess high load-bearing capacity many times greater than ordinary glass of the same thickness and type, capable of withstanding shocks, strong winds, and strong impacts | Heat-strengthened glass walls will cause less harm to humans when broken because the glass will produce small, even, non-sharp fragments, thereby reducing the likelihood of injury |
| Aesthetics | Create wide field of view |
Structure of Tempered Glass
In essence, tempered glass walls consist of the following components:
–  Tempered glass
–  High-end accessories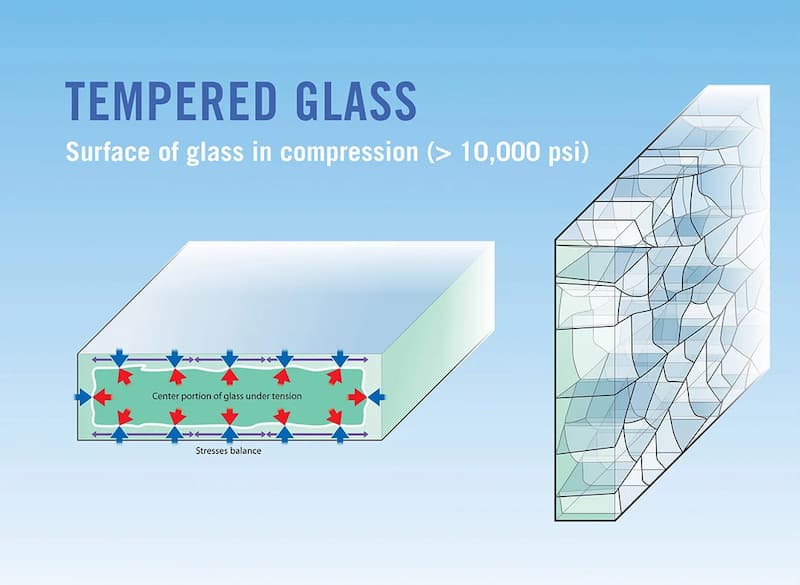 Thickness of Tempered Glass
The thickness of this type of wall depends on the choice of tempered glass thickness, commonly available in thicknesses of 10mm and 12mm. These ensure both privacy and safety while maintaining transparency and aesthetic appeal.
Applications of Tempered Glass
Due to its outstanding characteristics and advantages, tempered glass walls are often used in high-stress locations, such as replacing external walls, as shower enclosures, and as room dividers.