CAG has won the bid for the Political and Administrative Center project in Hai Phong city
In the early days of 2023, CAG Facade Joint Stock Company received good news as it was honored to win the bid package No. 32: Manufacturing, installation and completion of facades for the construction works of the Investment Project of the City Administration and Political Center, transportation system, and synchronous technical infrastructure system in the Bac Song Cam Urban Area, which is managed by the Urban Development and Civil Construction Project Management Board. This continues to affirm the reputation and brand of CAG in consulting, designing, and constructing architectural glass and aluminum works for large-scale projects in Vietnam.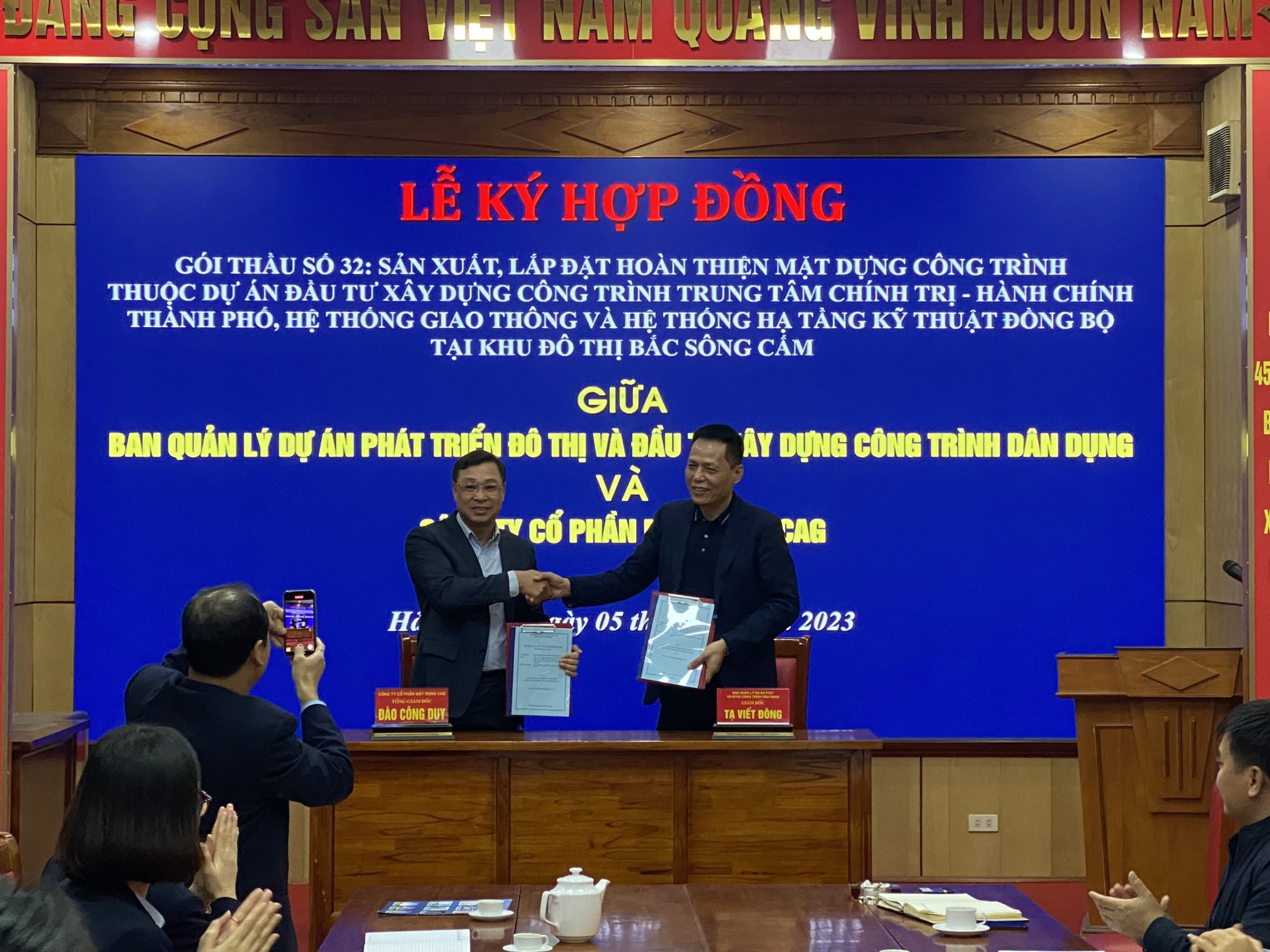 The technical infrastructure investment project for the new Administration and Political Center of Hai Phong City covers an area of 324 hectares, located in Tan Duong, Duong Quan, Hoa Dong communes, Thuy Nguyen district, adjacent to the 1,100-hectare VSIP urban area. Hai Phong aims to build this area into a dynamic and prosperous metropolis in the northern region, reducing the load for the current old urban areas. The project has a modern and synchronous transportation, water supply and drainage, energy, urban lighting, communication, and environmental infrastructure.
According to the design, the technical infrastructure investment project for the new Administration and Political Center of Hai Phong City includes the following main items: the Administration and Political Center with a scale of 2 basement floors and 9 above-ground floors; a square with a system of fountains, statues, trees, and grass on nearly 19 hectares; a 22kV medium voltage power system, RMU distribution station for architectural works, and lighting system; and a statue of President Ho Chi Minh.
In particular, the working houses of the Municipal Party Committee, People's Council, and People's Committee of Hai Phong City are symbolic and arranged in front of the square. The working houses of departments, boards, sectors, and judiciary and legislative agencies are located on both sides of the square and the pedestrian axis.
As an experienced contractor participating in this project, CAG will design, construct, and install façade items with a total value of over VND 400 billion. At the contract signing ceremony, CAG committed to ensuring quality, labor safety, and progress as agreed with the Investor.
Starting 2023 with a large-scale project bodes well for a strong and successful year for CAG.
Here are some renderings of the project: